The Tastes of Italy in the Heart of Michigan
THANK YOU ALL for such an amazing last year. We literally would not have been able to make it without your support. ❤️ In order to continue bringing you the best we can, we will be closing temporarily from January 16-23rd for maintenance and to give our hard-working staff a much-needed break! So come in and grab a coffee, waffle, or both all this week and get ready for a new us! 🥳
The Tastes of Italy in the Heart of Michigan
Caffe Tosi
THANK YOU ALL for such an amazing last year. We literally would not have been able to make it without your support. ❤️ In order to continue bringing you the best we can, we will be closing temporarily from January 16-23rd for maintenance and to give our hard-working staff a much-needed break! So come in and grab a coffee, waffle, or both all this week and get ready for a new us! 🥳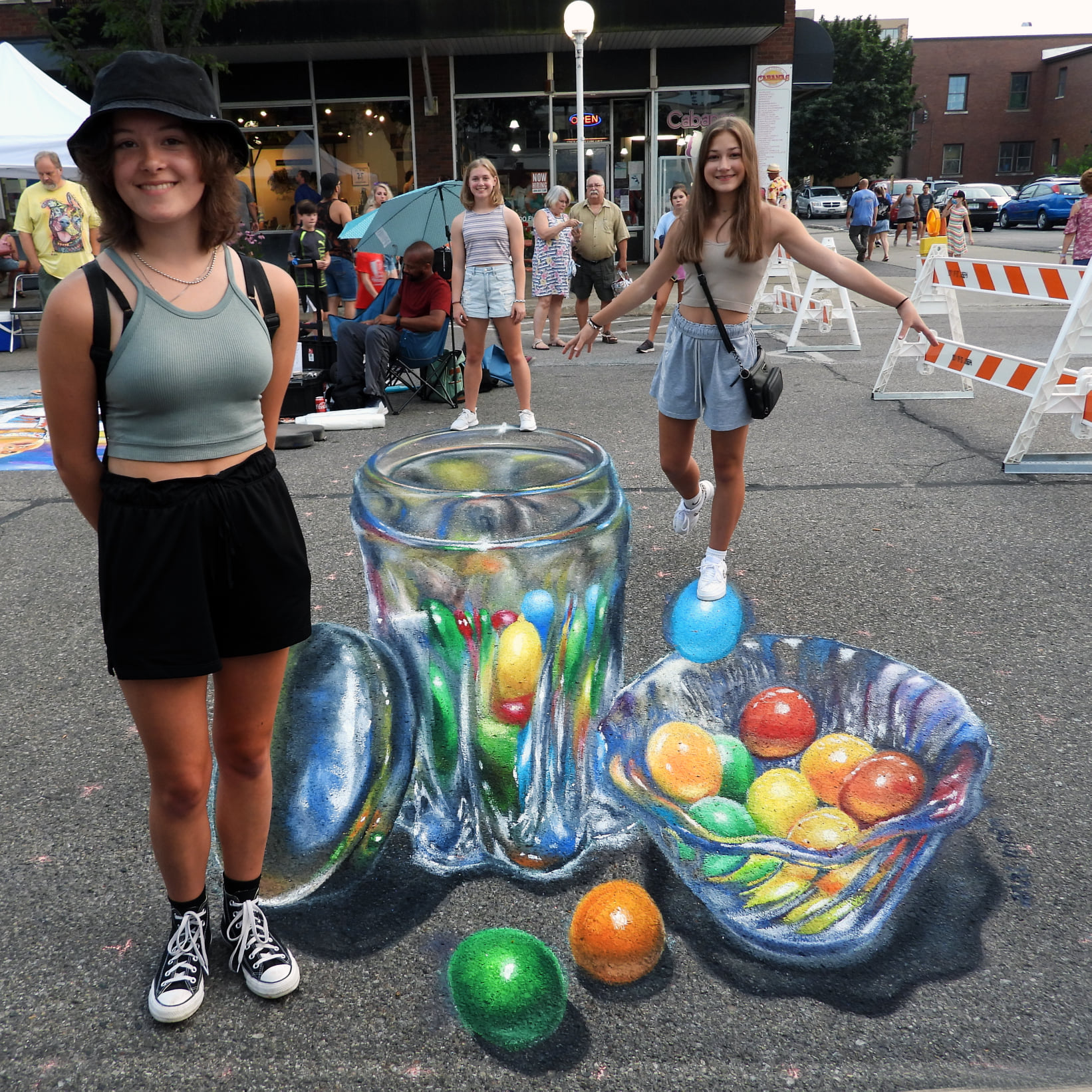 2021 Chalk the Block Best in Show Pro Winners with Anat Ronen's 3-D Art!
Caffe Tosi is a quaint Italian eatery, just steps away from beautiful Lake Michigan making it the perfect spot to enjoy a great meal, night out or simply a Bit Of Swiss dessert and fresh coffee. Over the last 28 years, we've served fresh, locally sourced fruits and vegetables, authentic organic meals, and freshly made beverages. While perfecting our mainstay Italian dishes and presenting new menu items with Chef Roberto, we also discovered that we truly evolved into a Fresh Italian Eatery, and our new brand identity reflects the continued passion and energy we have and will embrace forward.
Our Daily Menu Specials include freshly made risotto, pasta, hot or cold paninis, soups, salads, and a featured hot dish. In our Deli Cases, you'll find celebrated Italian classics with an elevated twist. Dine-in or take home…Signature Caffe Tosi Power Kale Salad, Caprese Salad, Quinoa Salad, Farro salad, Frittata, Roasted Veggies, Antipasto, Tuscan Beets, Portobello Lasagna and so much more. Try one of our many fountain drinks, fresh-brewed Iced Tea, Italian sodas, and Illy Full Espresso Bar (Served Iced or Hot) Coffee and Tea. For the early evening dining experience, we offer assorted Craft and Domestic Beer or Wine.